The small maps below link new pages with VERY large map files.
They may take a while to load - especially with dial-up connections.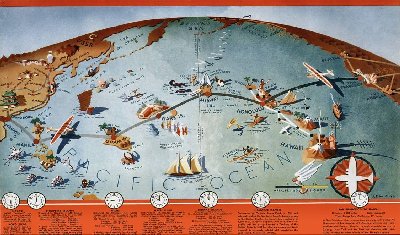 1935 Pan American Airways Promotional Thematic Map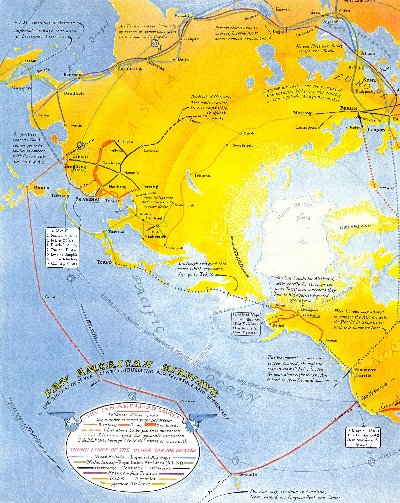 1935 Business Week Pan American Airways Article
---
Go Back Home Go to Sample Chapter Go to Flying Boats of 1935
Go to Flying Boats Links Go to Author's Bio

Send me email!
---
Skyway to Asia - The Epic Struggle for the Pacific Airways
---
Created on ... February 25, 2007
Last updated ... March 1, 2007