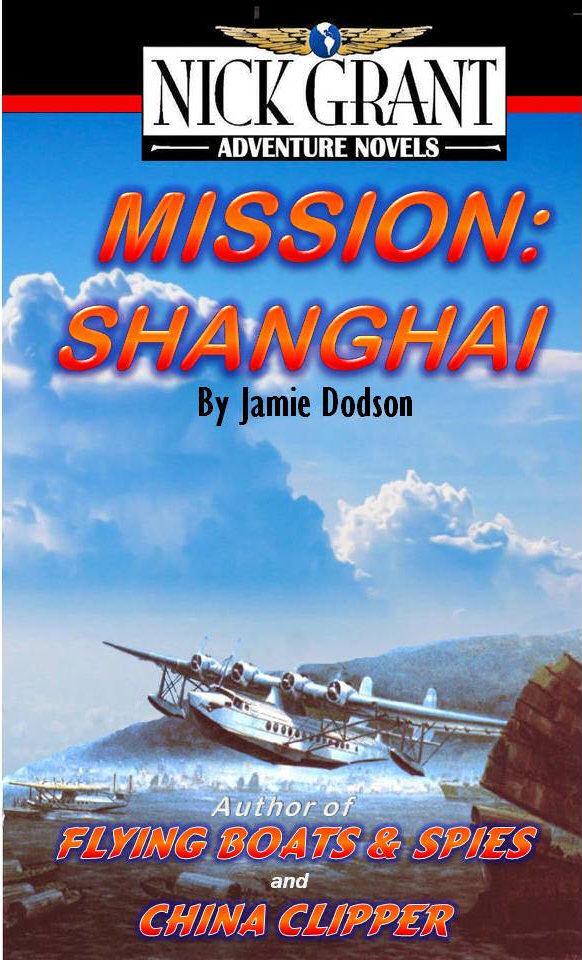 January, 1936, Yokohama, Japan: Lieutenant Commander Toshio Miyazaki of the Imperial Japanese Naval Intelligence (INJI) Directorate and member of the secret Black Dragon Society receives a new mission. He is to steal the secret US Naval radio codes that keep American communications secure. Miyazaki is pleased as the mission provides another opportunity to kill Nick Grant.
In Alameda, Nick prepares to move his family to Rio de Janeiro, Brazil, out of the reach of Miyazaki and the Black Dragons. In Rio, Nick is reunited with his old boss, Bill Grooch. Pan American Airways sent Grooch to help Mr. Grant get settled into his new job as station manager. But Grooch is really there to recruit Nick into the US Office of Naval Intelligence (ONI). ONI has missions for Nick under the guise of a Pan American pilot.
The duo fly to Stratford, Connecticut to pick up a new Sikorsky S-43 amphibian and fly it to Alameda. Meanwhile, Miyazaki has arrived in San Francisco. He steals the US Naval codes and escapes on a French passenger ship headed for Shanghai, China. Grooch comes up with a mad plan. Fly ahead to Shanghai and use Nick as bait to trap Miyazaki. If the Black Dragon bites, Nick and Grooch will recover the stolen codes. Itís risky but Nick has sworn to make Miyazaki pay for murdering Mac, his mentor and Roger Tanaka, his friend.
Join Nick on his most dangerous mission to date, where he risks all to settle an old score.